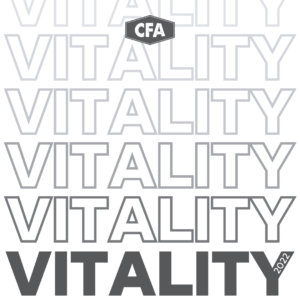 vitality [vi·tal·i·ty]
noun
a state of being strong and active;

exuberant physical strength or mental vigor;

the power or ability of something to continue to live, be successful, grow, etc.
We hope you're feeling as excited as we are to kick off 2022 with some new habits! The goal of VITALITY is to give each participant just that – a chance to change your habits that will increase the vitality of your life.
Whether you're here to totally slay all 5 or to focus on just 1 daily goal, you're still here and you're committed to getting better. And let's be honest, that's all we're here to do. So, give yourself a pat on the back, and let's do this together!
Use the buttons below to access all resources for the challenge.
Leaderboard
Pauline Fitzgerald – 154pts
Rachel Francoeur – 148pts
Julie Kingston – 145pts
Dennis Francoeur – 145pts
Matt Favaloro – 132pts