CrossFit Amesbury is a family-owned affiliate whose objective is to raise awareness about fitness, nutrition, and a healthy lifestyle. It is our goal to become an integral part of the community with CrossFit as the common thread. We are committed to developing and nurturing all of our members, and to helping them embrace a lifestyle that we know changes lives. Everyone has the potential to be the best they can be physically, mentally, and emotionally. We want to be there to help you tap that potential and make it a reality.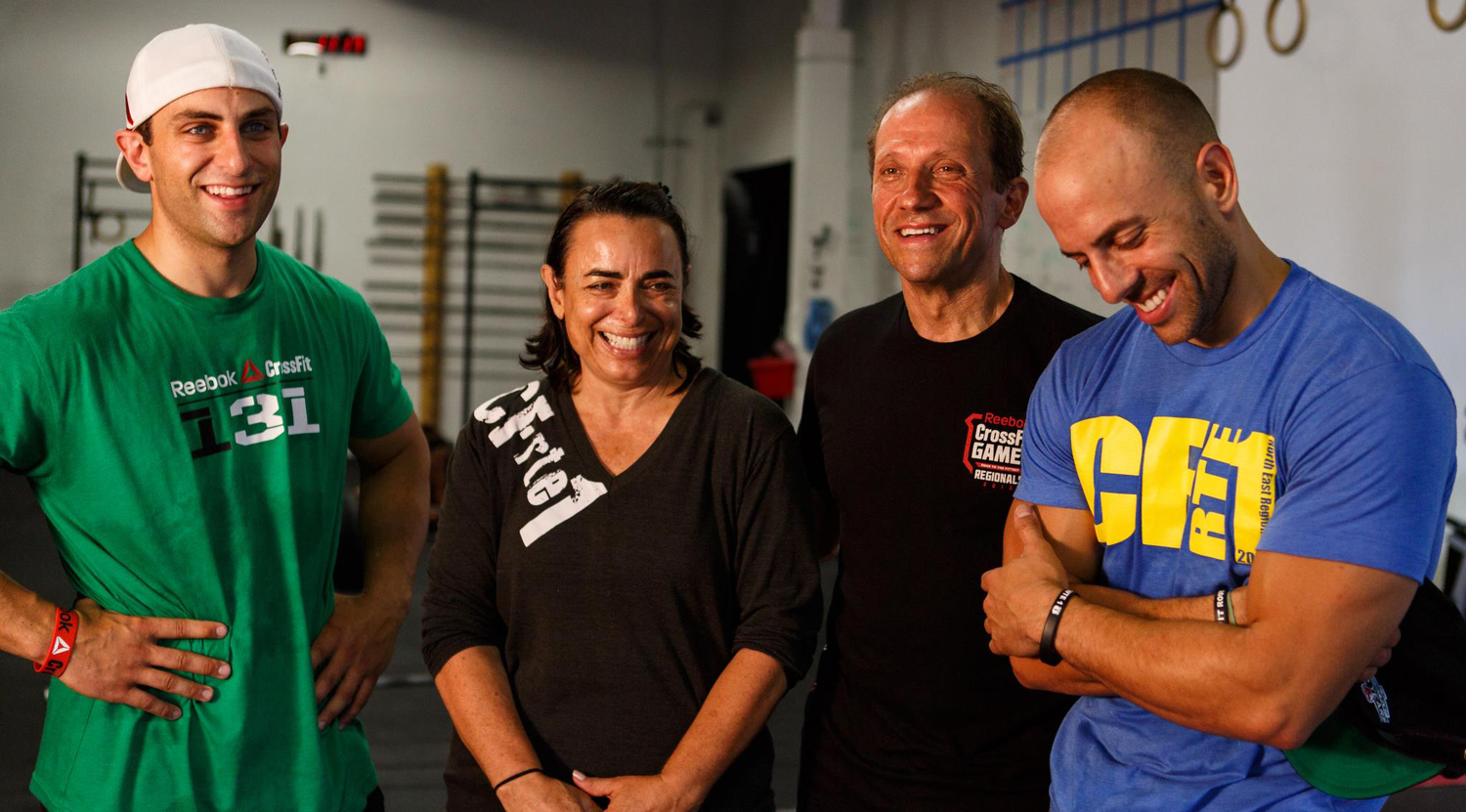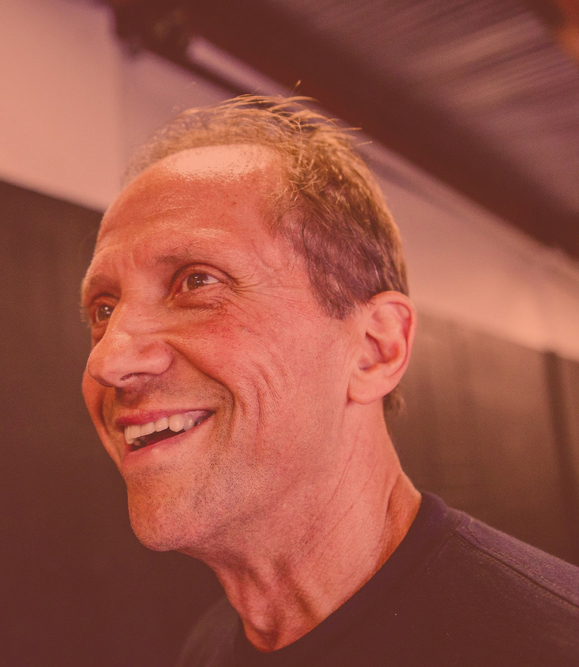 Dennis Monaco
Co-Owner & Coach
I began CrossFit back in 2010 when my son opened CrossFit Route 1. At his urging, I started my journey. It was a struggle at first, but when I started to see results I became inspired. Up until this point I had "let myself go." I was overweight, out of shape, and my diet was not healthy. Being closer in age to 60 than 50, I knew my health was directly related to my lifestyle. And so it began.
CrossFit has given me the confidence to try new things in the gym. Things that I never would have tried on my own. Olympic lifting is at the top of the list. It has made me realize that age is just a number, and you are capable of more than you know. That mindset is important for older athletes like myself as it will serve me well for the rest of my life.
What I love about CFA is the community we have built. Our members embrace the notion that working out with people of like mind also leads to new friendships. This was our goal, and I feel we have accomplished it. I get excited coming to the gym and seeing everyone embracing the pain with smiles, high fives, and fist pumps.
Since we can't do CrossFit all day every day, I fill some of my spare time with golf. I walk and carry my bag when I can. Thanks CrossFit. I also enjoy gardening with my wife.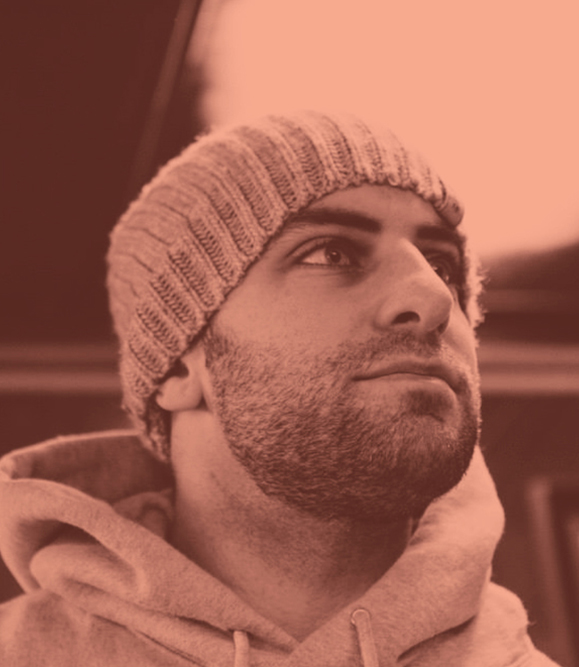 Braden Monaco
Co-Owner & Coach
I started CrossFit in 2010 when CrossFit Route 1 was opened. When my brother opened that gym, we all did so much work to get it ready, and it quickly became home. I was really tired of the same old gym routine – I thrive in team environments and really need the accountability of others to drive my performance when working out.
CrossFit means everything to me. It has united my entire family, and it has changed the way we think and act when it comes to exercise, nutrition, and all around wellness. CrossFit has brought me some of my closest friends and a community of people that stand beside each other no matter what.
CFA has become an extension of my family. The CFA Community drives me to be better, learn, grow, and thrive. These 4 walls are truly magical.
I honestly do CrossFit in my spare time. That, and enjoy time with my family – which also revolves around exercise and movement. And of course, golf!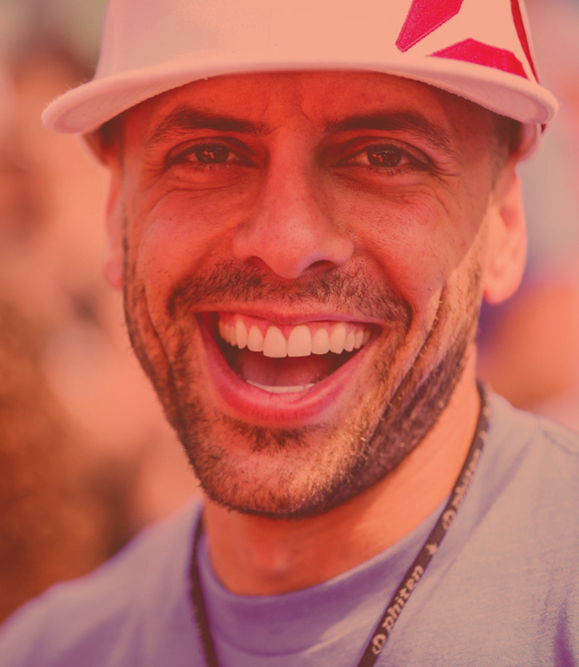 Jared Monaco
Co-Owner & Coach
I was first exposed to CrossFit as an athlete in Fall of 2009 and quickly fell in love with both the sport and the community that it creates. I pursued my CrossFit certification in 2010 to open CrossFit Route 1 in Melrose.
I've always loved being part of a team – I grew up playing competitive soccer and lacrosse throughout high school and college. Following college I became a personal trainer and started coaching high school varsity lacrosse. My experience as both an athlete and a coach provided for a great foundation to coaching CrossFit.
At CrossFit Amesbury, I am most excited about fostering another community and helping our members to experience the benefits of the sport in every aspect of their lives.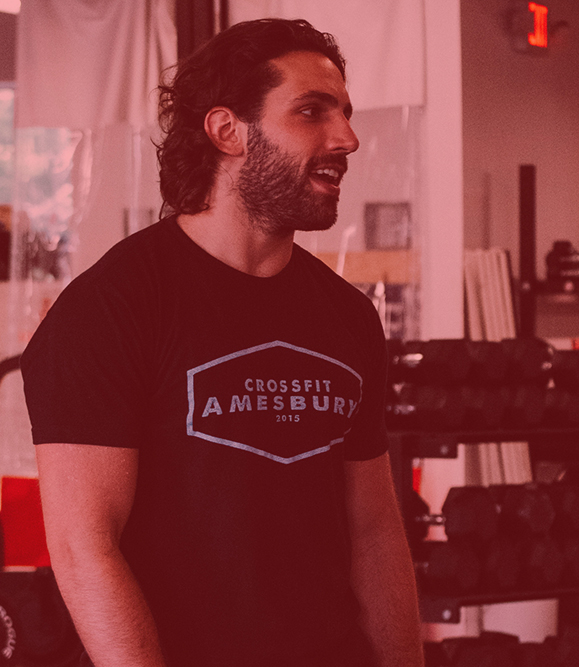 Derek Clark
Coach
In 2015, I was interning at a gym doing strength and conditioning. The gym had a small CrossFit box attached to it, so I gave it a try and was instantly hooked.
As a former high school and college athlete, I always enjoyed being part of a team. CrossFit gives you that great feeling of being part of a team and community bigger than yourself. I've worked at and been to many other CrossFit gyms, and I've never felt a greater sense of close community than I do at CFA.
In my spare time, I like to hang with friends, watch movies, and try not to eat too many foods that will derail my fitness goals.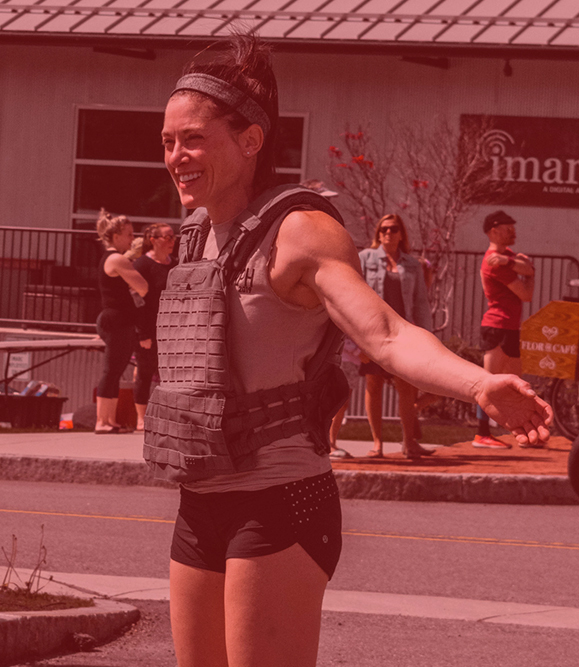 Emily Monaco
Coach
I started my Crossfit journey in June of 2010. I had been dating Braden for around 4 months, and his brother Jared was opening a CrossFit gym in Saugus. I have always been active my entire life (a hardcore gym go-er), so CrossFit interested me, but I was skeptical. I remember seeing Jared and his team compete at the 2010 Crossfit Regionals in Canton, MA; I kept telling myself "I can do that." Once I started, I was hooked, and haven't looked back since.
CrossFit, to me, means strength…not in the broad sense of the word, but more tailored towards me, a woman, and a mom of two girls. Plain and simple, I love being a small girl and being able to lift heavy things and move fast athletically. I love having muscles on my body that show how hard I work as an athlete, and mostly I love that my two daughters see this, and have grown up with this so that I can create this mentality within their minds that girls can be beautiful, and strong, just like men. For a very long time, I lived in an unhealthy world – not eating enough and thinking I needed constant cardio, but CrossFit has given me a healthy me and shown me that as our bodies age, we are damn sure going to want to have strong muscles to hold us up!
I love CFA so much because it's my family! I love all the smiling faces that walk in the door, and I love that even if you aren't smiling when you walk in the door, you most certainly will be when you leave. I love all the families and kids that are a part of our community. I love the laughter and joking, and that we all encourage, motivate, and support one another. I'm so grateful to coach and am always eager to use my CrossFit background and experiences to help our members further themselves as athletes.
In my spare time, I am a full-time Mom to two strong-willed and spirited girls, Everly and Maeve…and boy are they a ton of work! I'm grateful that CrossFit gives me the strength and energy to keep up with them. I also love my friends, many of whom I have found through CFA (wine nights are the best nights)! And most of all, weekends, when my entire family can be together! I also love shopping and cleaning!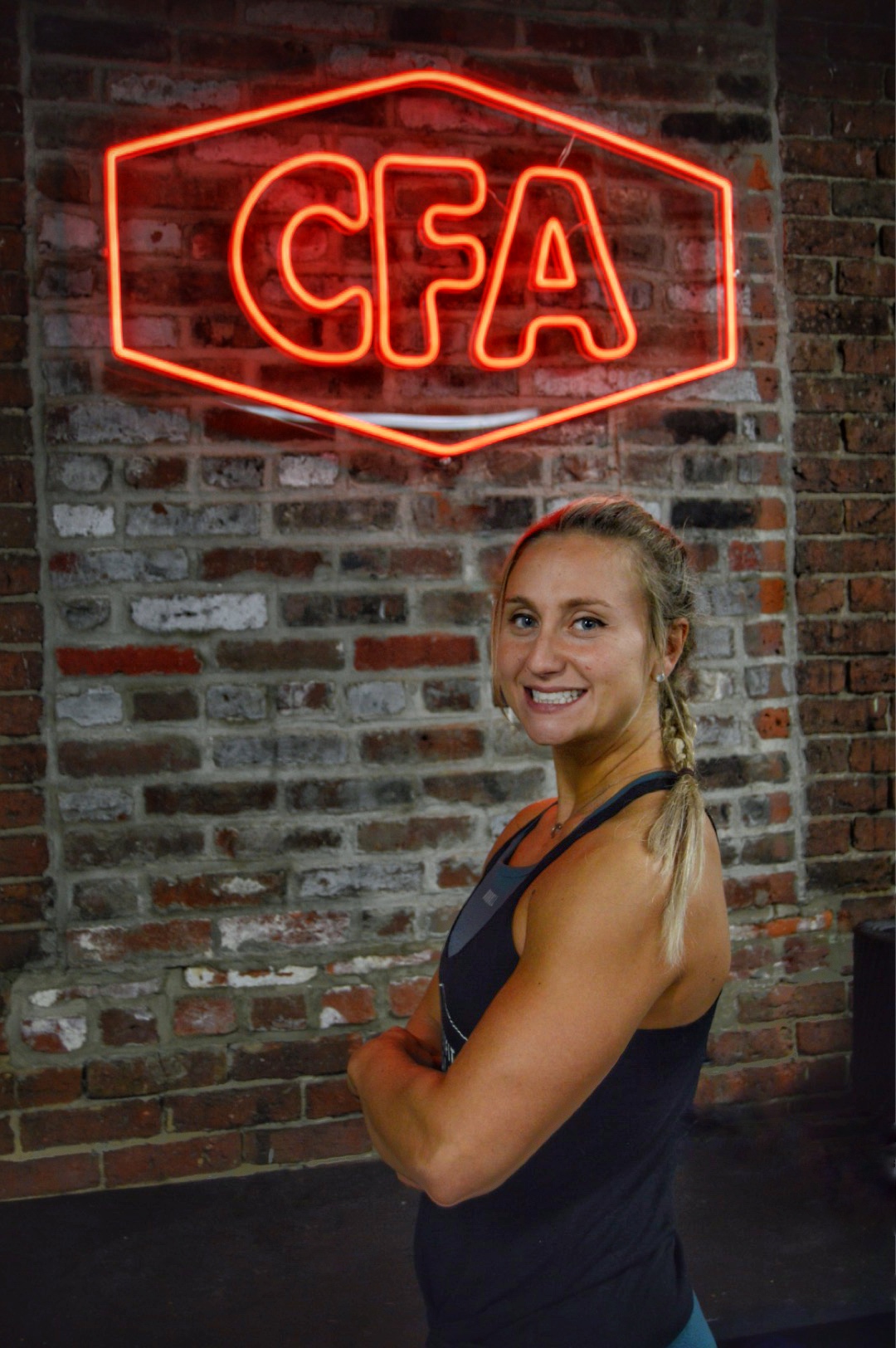 Addie DesRosiers
Coach
I discovered CrossFit in 2015 while attending American University in Washington DC. I graduated with a bachelor's degree in Health Promotion. I wholeheartedly believe in the CrossFit methodology and wanted to help others in the same way it helped me. I decided to make it a full time career, and never looked back. Since then, I have had the pleasure of managing and coaching CrossFit gyms in New Hampshire, Virginia, and most recently, Omaha Nebraska.
Growing up, I was a competitive Irish Dancer for eleven years. CrossFit is a perfect fit for me because it lets me challenge my physical limits every day. Since 2017, I have competed in CrossFit in both individual and team. In the past couple of years I have competed at the MACC CF Games Semifinals, the Atlas Games, and Wodapalooza Miami. Competing has given me a unique perspective on the sport and has taught me so many valuable life lessons.
CrossFit's method offers everyone the same opportunity – to work hard and push our limits. I love the awesome community that forms when we all set out to achieve our fitness goals together, and since 2015 I have enjoyed being a part of others' fitness journeys as a coach. I love working with athletes of all different backgrounds and walks of life. I've been fortunate to discover CrossFit, and even more fortunate to be able to share that passion with others. I am thrilled to be a part of the CrossFit Amesbury community!
Certifications:
Crossfit Level II
Crossfit Level I
Crossfit Gymnastics
Crossfit Powerlifting
Crossfit Kids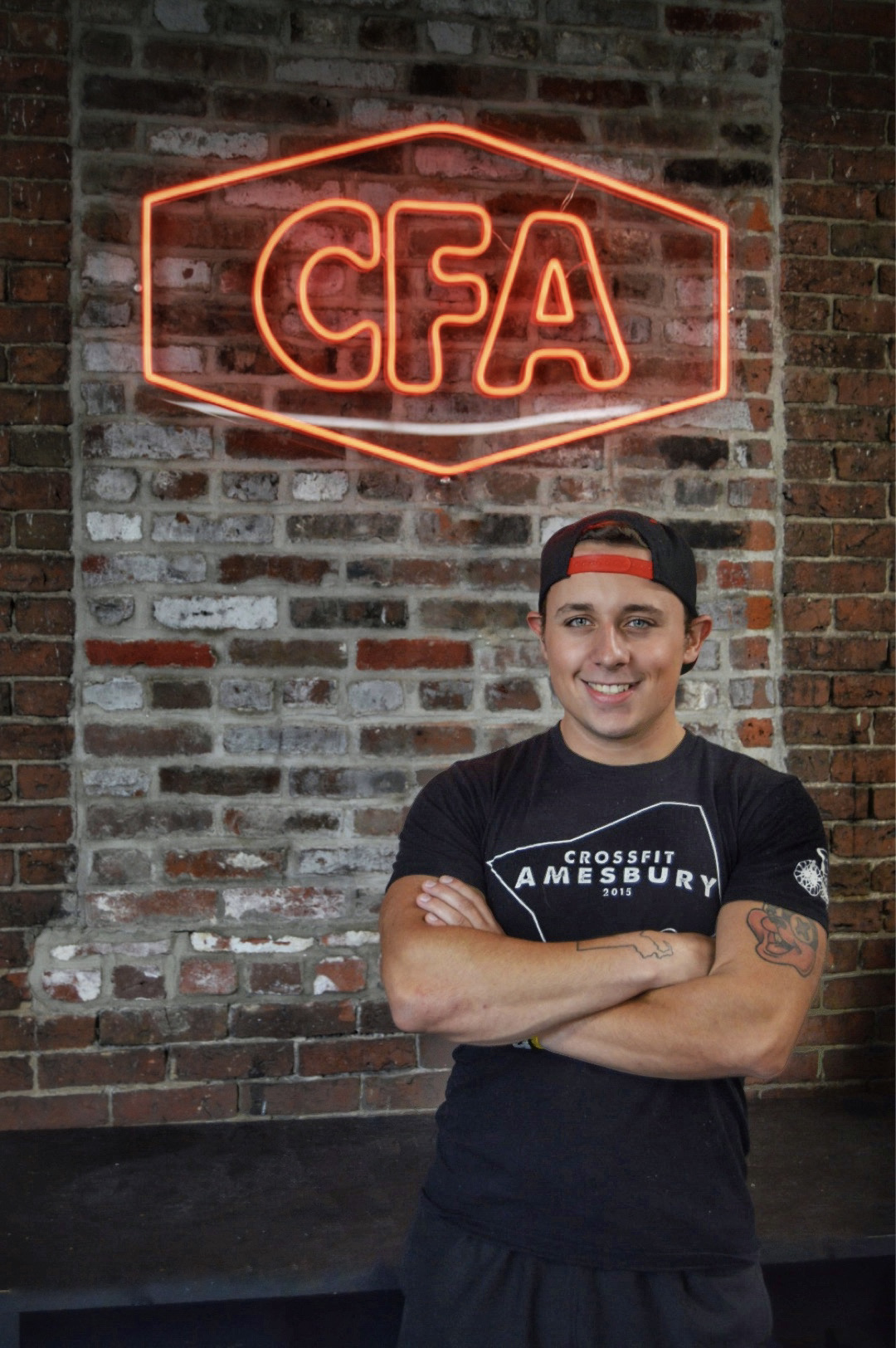 Branden Woitunski
Coach
I got started with CrossFit back in early 2016 when my dad signed me up. From there, it really became what I wanted to do in my life. I dropped about 35 pounds, and I kept wanting to get more fit every day. To me, CrossFit is special because it's not only a way to get healthy and fit, but is also incredibly fun. It introduces you to a community that is never judgmental and always has your back.
CFA is the gym that started it all for me. It helped me get past being quiet and self-conscious, and it gave me a place to train for my goals as an athlete and a coach. Most of all, CFA has given me some of the best friends anyone could ask for.
In my spare time, I can usually be found practicing guitar, hoping to shred like Steve Vai. Besides the guitar, I also love to hang out with my friends and play games.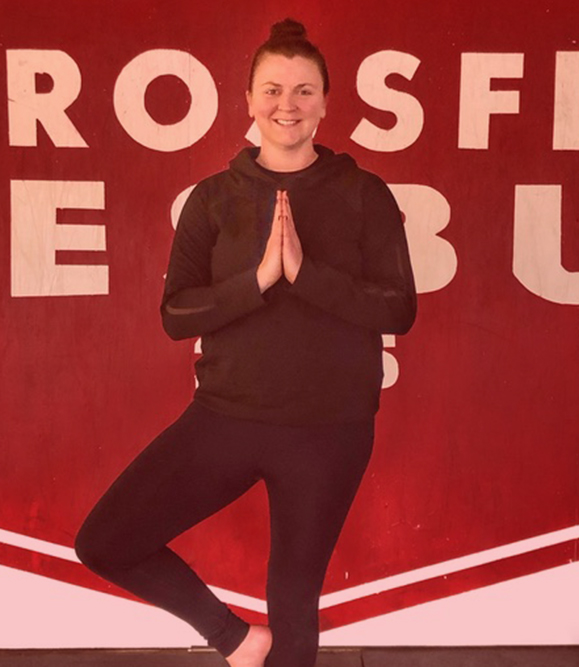 Kayla McElroy-Brown
Yoga Instructor
My journey with yoga began in 2015 when I went to my very first class. It was the missing puzzle piece in my wellness journey. After years of being a student, I decided it was time to become certified. I took a 200-hour course, graduated in April 2019, and have been teaching regularly ever since.
In addition to being a yoga instructor, I'm also a Reiki practitioner and have a degree in Biology, so I have a deep understanding of anatomy, body mechanics, and movement of energy.
I have been a member at CrossFit Amesbury since February 2018, so I understand the intensity of the sport and the influence it can have on muscle tension at times. That's why I make sure all of my classes focus on slowing down to connect with the body and breath and invite deep stretching to restore muscles and release fascia. Not only can it bring relief after a week of strenuous workouts, but it can positively impact days in the gym by increasing body awareness and flexibility.
I am so excited to be a part of this amazing CFA family and add something special to your fitness routine!