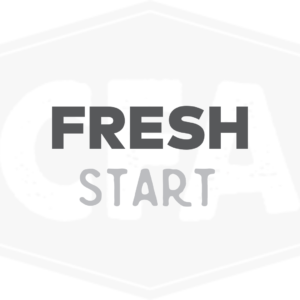 Kudos! You've just made a 30-day commitment to a healthier you.
We hope you're feeling as excited as we are to kick off 2021 with some new habits! The goal of Fresh Start is to give each participant just that – a fresh start in their wellness journey.
Whether you're here to totally slay all 5 or focus on just 1 daily goal, you're still here and you're getting better. And let's be honest, that's all we're here to do. So, give yourself a pat on the back, and let's do this together!
Use the buttons below to access all resources for the challenge.
Note: You must make a copy of this document for your own use. Go to File > Make a Copy.
After submitting points for the final Milestone, be sure to enter your points for your Daily Goal Totals across the full 30 days.
Leaderboard
Leader of the Pack: Rachel F. - 106points
Coming in Hot: Sara F. - 104points
Too Legit to Quit: Kim J. - 101points